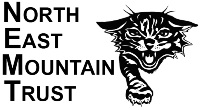 Front Page
Membership
Join NEMT Today
Journal
Winter Talks
About NEMT
Publications
Links
Site Map
NORTH EAST MOUNTAIN TRUST - WINTER LECTURES 2019-2020
A Quality Future for Mountaineers and Hill-Walkers
Wednesday 12th February 2020
Nick Kempe
Nick, former President of the Mountaineering Council of Scotland, campaigns on access and conservation issues. Focusing on whether our National Parks are delivering their original aspirations, three years ago he set up the blog parkswatchscotland. He combines mountaineering with an interest in natural and human history.
The Rewilding Challenge in our National Parks
Our National Parks were set up to put conservation first and one might expect them to have been at the forefront of the re-wilding movement. That has not happened to date and the most significant re-wilding initiatives in our National Parks, such as Cairngorms Connect, have been driven by the private agendas of landowners rather than by our National Park Authorities. Meantime, our National Park Authorities have allowed the attrition of wild land to continue. This talk will take a critical look at the issues, opportunities and challenges associated with re-wilding with illustrated examples from both Scotland's National Parks but with a particular focus on Loch Lomond and the Trossachs where there has been little attention paid to date on the potential for re-wilding.

Venue: Sportsman's Club, 11 Queens Road, AB15 4YL (map)
Time: 7.30 pm
Admission: £4.00 (Members & Concessions £2.00)
All welcome