The Everyone Climate Change Campaign
After two successful everyone campaigns, at the last Holyrood Election and the 2004 European Election, North East Mountain Trust, along with 25 other environmental NGOs, are gearing up for the big events of 2005. With the forecasted General Election and the G8 just around the corner, the everyone campaign will focus on a topic that has implications on global, national and local levels: climate change.
Climate change impacts fundamentally on NEMT's aim to conserve the environment of the hills of northeast Scotland for the benefit of the public wishing to take recreation there, both now and in the future. With a covering of snow, the mountain landscape is transformed, providing many opportunities to engage with the outdoors even in the midst of winter; an experience many of us treasure. With the current climate change forecasts, snow-and-ice climbing, ski-mountaineering, cross-country skiing as well as the winter experience of hillwalking are all at risk. It is now time we act and ask politicians what they will do to tackle climate change.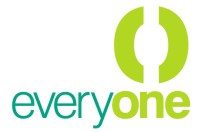 As in previous campaigns, everyone aims to provide information, enable people to get their own voice heard and encourage people to vote, If you are concerned about the environment and climate change, you can learn more and take action online at www.everyonecan.org
Here there are several opportunities for you to take advantage of.
You could:
Find out what your MP can do to tackle climate change. This can often be confusing, as it isn't always clear what responsibilities belong to the Scottish Parliament and what responsibilities belong to Westminster;
Take Action: Let your candidate MPs know why climate change is important to you. We have a sample letter to give you a start and example questions, should you wish to speak to them in person;
Take Action: Attend a hustings event. Ask your candidate in person what they will do to tackle climate change. Find out times and locations on our website;
Take Action: Organise a Hustings. Why not hold a hustings in your area? Get in touch with us through the website and we can help you organise your event;
Take Action: Register to vote! On our website, we provide a link to the registration process.
So, make the most of your voice – challenge your candidates on what they will be doing to tackle climate change and make sure you vote!
Susan Warren, Everyone Campaign Co-ordinator, Scottish Environment LINK
---
NEMT Front Page | Previous Page | Volume Index Page | Next Page | Journal Index Page
Please let the webmaster know if there are problems with viewing these pages or with the links they contain.