Restoration of the Beauly-Denny Construction Track
Dave Windle
Followers of Nick Kempe's Parkswatch blog will know that he has been rightly protesting about the poor standard of restoration of the Beauly – Denny construction track alongside the A9 at Drumochter. The two photographs below are taken from his website show the typical poor workmanship in the area.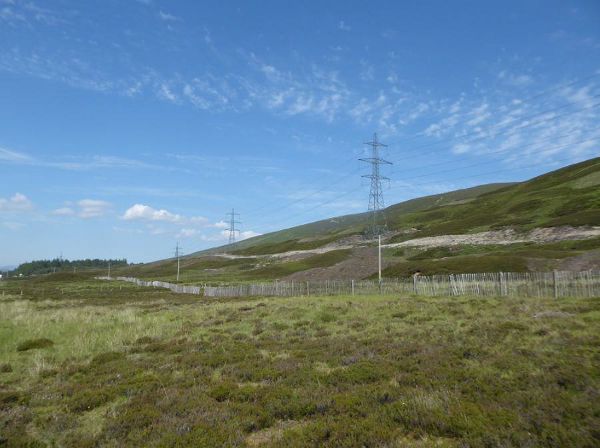 © N Kempe
Responsibility for enforcing the conditions contained within the original planning consent lies with the Scottish Government. However, as the Dalnacardoch section of the construction track is protected as a SSSI, SAC and SPA, the CNPA has become involved. Officers met with SSE and SNH on 11/6/18 to agree remedial works to improve the standard of restoration.
Unfortunately, the North Drumochter section of the track is not designated and the CNPA has pointed us to the Scottish government. NEMT has written to the Planning Minister, Kevin Stewart, to ask him to get his staff to do their job. Conditions for restoration were specified. Officers now need to ensure that they are complied with.
---
NEMT Front Page | Previous Page | Volume Index Page | Next Page | Journal Index Page
Please let the webmaster know if there are problems with viewing these pages or with the links they contain.