Change of Chair
At last I have dug out the Mountain Views that records my taking over NEMT Chair. It was Spring 2002, the International Year of the Mountains. There is a photograph of Roger Owen as retiring Chairman (and who had also just organised NEMT's IYM Ballater weekend) and me coming into the hot-seat.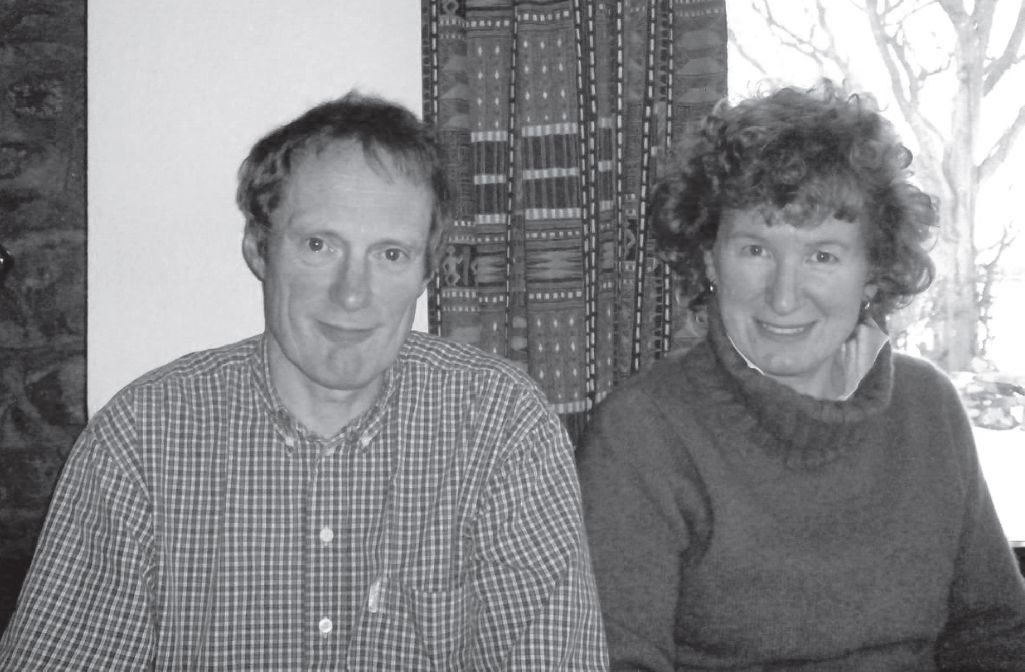 Via the photograph I am now delighted to introduce our new Chairman, Dave Windle who is taking over the reigns. Dave, who has led NEMT's Hill-tracks Group from the start, has an uncanny ability to sit and listen to everything and then get straight to the point in about half a sentence! Behind it all is a good wry sense of humour though and Jam confident he will make an excellent Chairman.
Meanwhile I will be devoting more of my time to promoting Soil Remineralisation with SEER Rockdust. This is a volcanic dust with over two thirds of all minerals in the periodic table. I am mentioning it now as it has brought in an unexpected connection with mountaineering. I am happy to report that none other than Doug Scott CBE, who has been a biodynamic gardener for the last 17 years, has this year bought a pallet of SEER Rockdust for his garden in the Pennines. Doug even invited me along for a cup of tea and to show me his garden with the SEER Rockdust already spread!
So! for NEMT, as this issue shows, there is plenty to be done and my departing comment is that it is up to us to make a go of things. Whilst always trying to look after each other, take ownership and get on with it!
---
NEMT Front Page | Previous Page | Volume Index Page | Next Page | Journal Index Page
Please let the webmaster know if there are problems with viewing these pages or with the links they contain.