Sandy England : Obituary
Alison Mitchell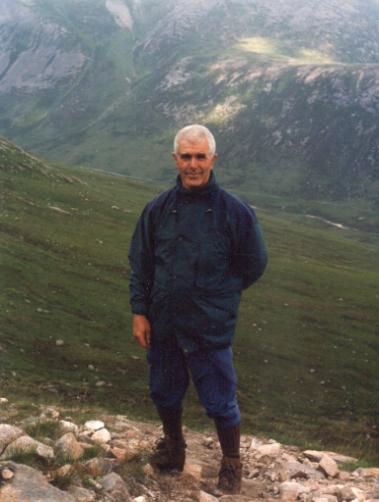 Sandy (1932-2018) who died recently was a lover of the outdoors and was involved with the NEMT from its inception.
He was the eldest of three loon, and as a child suffered from rheumatic fever and going to the hills from an early age was his way of dealing with his infirmity. Being part of the scouting movement strengthened his interest in the countryside and he became a King's Scout in 1949.
Sandy missed a lot of school but what he missed there he picked up and more through his life. A self taught man in many ways he was knowledgeable about lots of things. Birds in the garden became friends, family holidays were the routine staying in the youth hostels spread across Scotland, and weekends were up airy mountains with binoculars to hand.
Interested in birds, he was part of the Ornithological Club and as a youth hostelling man, he joined the Scottish Youth Hostels Association and was on the local as well as the national committees for many years. Loving eagles he was licensed to inspect their nests.
He was part of the Alpine Society and was involved with the Cruickshank Gardens and he spoke movingly on occasions of his visits to Nepal and the Himalayas.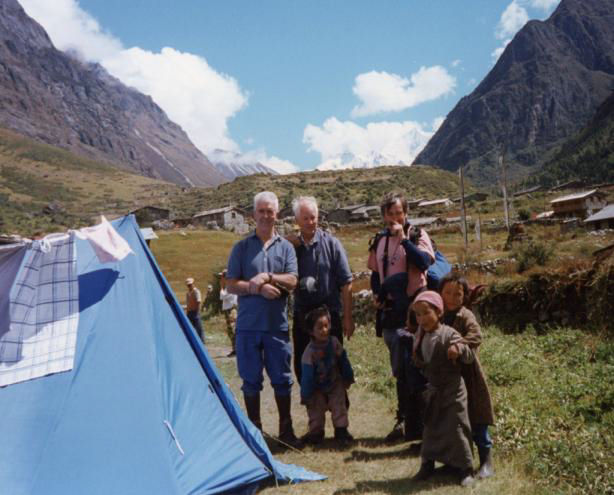 In later years he helped lead walks for the Beacon Ramblers and enjoyed travel and holidays to Norway Oberammergau, Austria - places with hills and mountains.
Sandy requested that the retiring offering at his funeral service be donated to the NEMT and £400 was collected. We are grateful to Sandy for all he did for the NEMT during his life and send our condolences to his wife Barbara and family.

---
NEMT Front Page | Previous Page | Volume Index Page | Next Page | Journal Index Page
Please let the webmaster know if there are problems with viewing these pages or with the links they contain.