Bill Brooker
Chair 1987-1993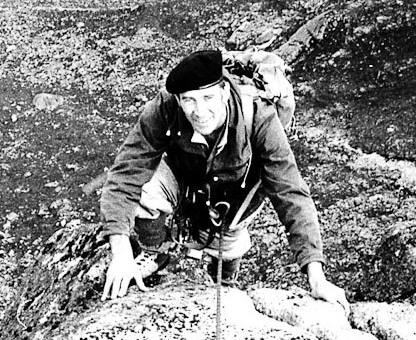 Brooker on Mitre Ridge, Beinn a' Bhuird, Aug 1976
© Greg Strange
Bill Brooker was our next chairman. Sadly, he is no longer with us. He was an outstanding mountaineer with many first ascents in the area to his credit. He was equally good at getting people to work together; an important feature in groups such as NEMT to function well. It would be great to have his reflections on his time as chair but that cannot be.
---
NEMT Front Page | Previous Page | Volume Index Page | Next Page | Journal Index Page
Please let the webmaster know if there are problems with viewing these pages or with the links they contain.